Agency Programs
Northwest College of Construction has developed and offered customized programs requested by a range of government agencies. Here are a few of the agencies for which NWCOC has delivered custom training programs.
Oregon Bureau of Labor & Industries/Oregon Department of Transportation (BOLI/ODOT)
All Women Bridge Carpenter Training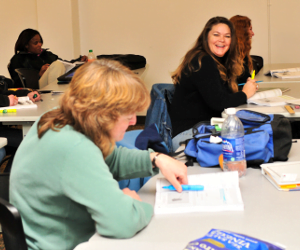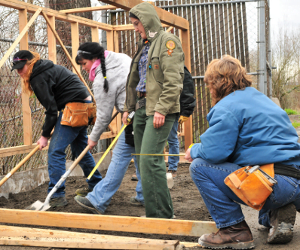 Immigration and Refugee Community Organization (IRCO)
Introduction to Construction Trades for New Immigrants
Multnomah Education Service District (MESD)
Introduction to Construction Trades for "At Risk Youth"
City of Portland/Multnomah County Youth Corps
Construction Trades Introduction/Orientation
Highway Construction Fundamentals Program

A Public/Private Partnership
BOLI, ODOT, NWCOC and the Confederated Tribes of Grand Ronde and Siletz

Highway Construction Fundamentals is a customized, on-site 5-week training program that provides a strong working knowledge of the construction trades with industry-recognized certifications, including First Aid/CPR, OSHA 10-Hour and Flagging.  The program focuses predominately on the fundamentals of carpentry, familiarization with hand and power tools, and paving and heavy equipment – all important skills in rebuilding Oregon's infrastructure. Program funding results from an American Recovery and Reinvestment Act Federal Highway Administration grant secured by ODOT.